Per Kamperin Professional Career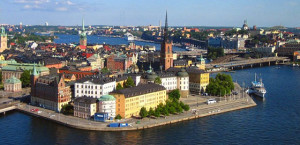 His fine and comprehensive professional education and training began with a Master of Science in Business and Economics from the Gothenburg School of Economics, continued with specialized education in Advanced Derivatives Pricing and Trading, advanced to professional training as a Certified European Financial Analyst (CEFA) and finished with a well-reputed accreditation from the Stockholm School of Economics's Executive Management Program. This comprehensive training set him up for a successful professional career.
Throughout his career Per Kamperin has been responsible for developing and growing regulatory practice throughout Europe. He has worked closely with senior client leadership teams, analytics, technology, and functional teams in a variety of settings to architect and provide clients with solutions in adoption of regulatory strategies. Upon great success in his previous roles, Per Kamperin is eager to continue his career in finance while growing and developing a variety of leadership roles.
Key Career Roles
Prior to the above prestigious career roles, Per Kamperin fulfilled a number of professional positions to include:
Senior Management Consultant and Project Manager, Cistus, Stockholm, 2001-2006
Director and Global Head of Support, Orc Group, Stockholm, 2000-2001
Vice President, Head of Treasury and Portfolio Manager, Swedbank, Group Treasury Operations, Stockholm, 1998-2000