Per Kamperin – "reddit" (ArchitecturePorn)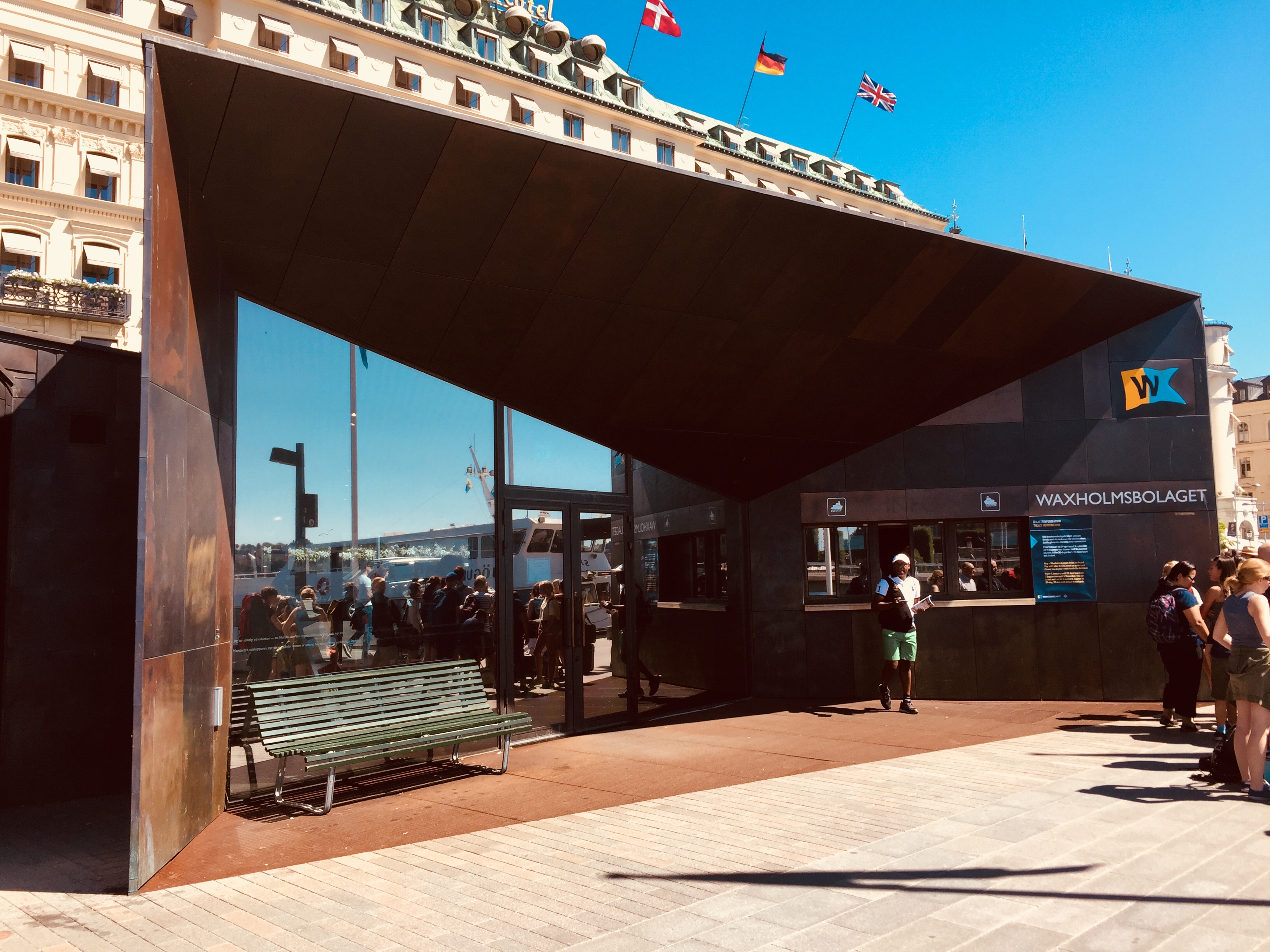 June 2013 saw the opening of Marge Arkitekter's new terminal buildings at Strömkajen in Stockholm. The buildings serve travellers heading to the Stockholm archipelago and are located in one of the city's most visited areas. The site's central location opposite the Royal Palace, next to the Grand Hotel and the National Art Gallery and in close proximity to Skeppsholmen's museums results in a considerable flow of tourists into the area.
The design is based on an elementary form – the cone, framing different views over the water. The cones are combined in different ways to meet the demands of the different businesses, resulting in buildings with no specific fronts or backs. Each building is unique but together they create a cohesive expression for the boat and pedestrian traffic of Strömkajen.
Exterior facades are covered with burnished Tombak, a brass alloy.